Uncorked: Matthieu Yamoum, Wine Director of the Baccarat Hotel in New York
Based in NYC, Matthieu Yamoum's love for wine began in his childhood city of Reims, located in the Champagne region of France. Today, his experience spans almost fifteen years within the hospitality industry forging strong relationships with winemakers, hotel and restaurant executives, and avid wine collectors who share a deep passion for fine wine and Champagne.
As Wine Director of the Baccarat Hotel in New York since 2016, Yamoum's mission is to curate the property's wine program, with more than 5,000 fine wines listed, including the largest Champagne selection in the country.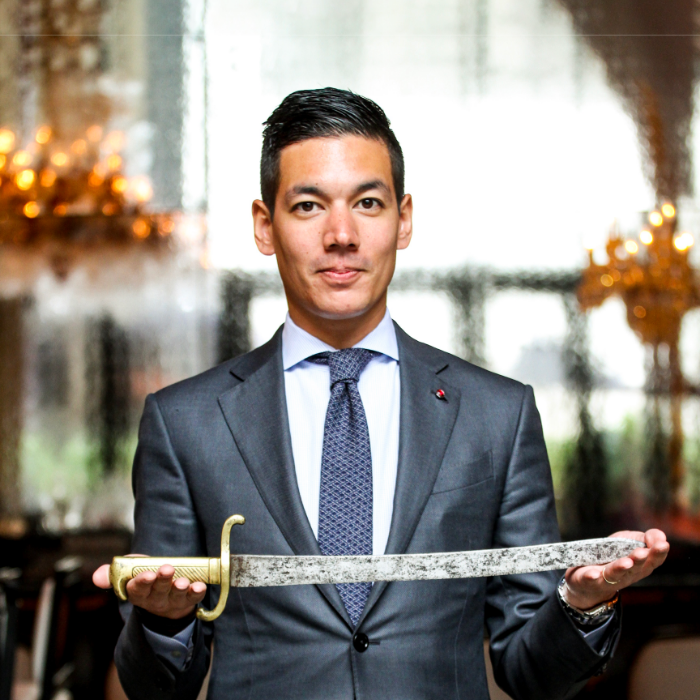 In October 2020, Yamoum released the champagne Cuvée "Essentiel By" in partnership with house of Piper-Heidsieck. He also launched his own Champagne brand in January 2021 called HRLM Champagne.
We spoke with Yamoum about New York hospitality, his booming Champagne program and what has kept people connected during the pandemic.
What is the current state of affairs for Baccarat Hotels & Residences' food and beverage?
The Baccarat Hotel New York has reopened its doors to guests who have a room reservation. We do serve food and beverages in-room, and we are set to reopen our second floor, including the Petit Salon, Grand Salon, and Bar, to the public in early June. Stay tuned!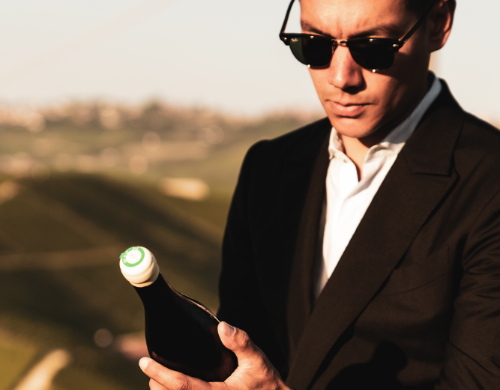 What do you see happening in New York City hospitality in the next month? What about in the longer-term: six months and one year?
I have already seen a major improvement in New York hospitality in general. In Midtown Manhattan, where we are located, we hope the corporate world will reopen its offices soon because they are a huge support to our business, as well as the neighboring restaurants, during lunch and after work time. Many of our most regular clients from before the initial lockdown were people working in the area. Many offices are transitioning into having employees return part time, hybrid, and full time, which is great to see.
Looking at the next six months to a year from now, I see our city getting back to the "new" normal.
"New York City is the capital of gastronomy in this country. I have seen many domestic travelers coming back already because they miss the restaurant scene, where they can gather with close friends and family they deeply missed this past year. This is very promising."
Baccarat defines luxury and is world renowned for its Champagne program. What do you see happening for Champagne and the luxury market in the future?
I am not worried at all about the luxury market or for people who visit us for our Champagne program. As much as New York City is the main spot for new and upcoming restaurants, it is also the mecca of shopping for luxury brands. I feel like the next step to get the city back is to reopen the borders to international travelers.
What has been the most surprising and positive thing to come out of the pandemic for you and the business?
To me, the best motivation and what kept a lot of us connected and networking during the pandemic was the online events we have been hosting. From cooking classes to wine tastings and even just happy hours between friends, it was a new and fun way to stay in touch with our loved ones, friends from the industry, and, of course, our guests, whom we've missed during this time.
"The ultimate reward was watching my young daughters meet milestones such as walking and talking in complete sentences. And spending time with my wife and eating meals together is priceless."
What do you think will be the next big trend in wining and dining in New York City? How do you usually respond to the "hottest new thing"?
Restaurants that have been able to build "outdoor spaces" on sidewalks or on closed streets right outside their space is a livelier, friendlier approach while increasing occupancy. From a business standpoint, it can accommodate more guests at a time (and not be in close quarters inside) and creates that "buzz" or ambiance that was hugely missed before.
I am always open to discussion and connecting with new people, either from our industry or just lovers of food and wine. Feel free to reach out to me for anything! I am easy to reach either on Instagram @champagnebreaker or on LinkedIn.