Behind The Stick With Raul Faria
Raul Faria is a Portfolio Specialist for Pernod-Ricard. He has been a bartender for 15 years and has worked on the Pernod-Ricard Portfolio for the last seven. Faria is also the United States Bartenders Guild Las Vegas Chapter President and Chair of the USBG National Health and Wellness Committee.
We caught up with Raul to chat about his love of the job, community and how others can show their support in June and year-round!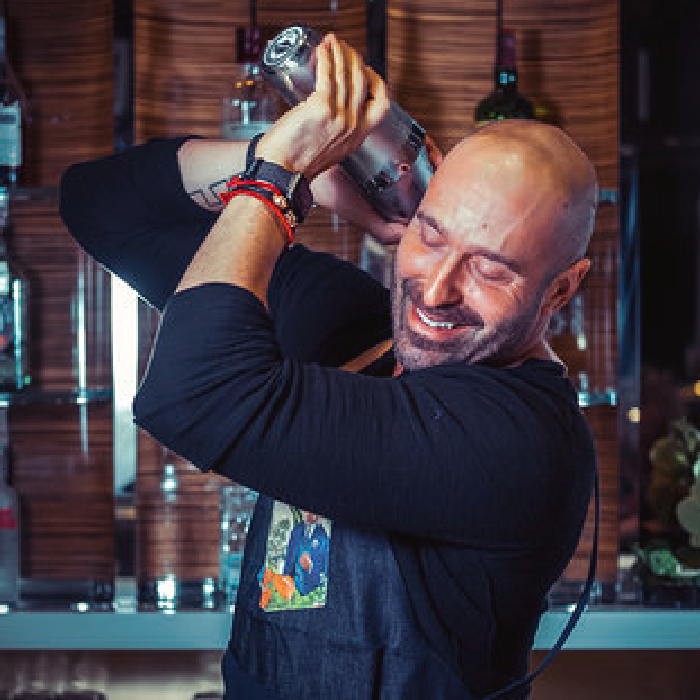 What role, if any, did being LGBTQ+ play in your decision to go into that business?
I loved bartending. Bartending took me around the world through different competitions and media opportunities, plus it provided me a creative vehicle with creating cocktail menus or a custom drink for a guest. I just truly loved being "behind the stick." When the opportunity to be the Absolut Brand Ambassador presented itself, I knew that it was a brand I could believe in. They had always been a supporter of our community and it was a major factor in my decision to take the job.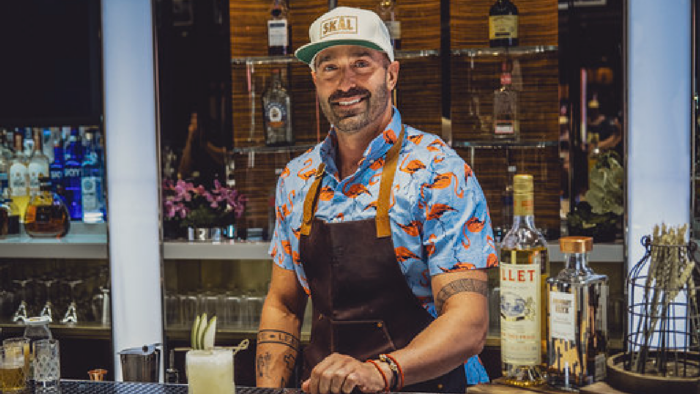 In your view, what has been the most positive change for the LGBTQ+ business community in the past five years? What would you like to see in the next five years?
The spirits industry is seeing some broader acceptance and engagement with the LGBTQ+ community. I would like to see it grow to be more inclusive of the spectrum: Black, AAPI, Hispanic and Latino, along with our trans brothers and sisters and non-binary folks need to be in the spotlight as well for a company to truly celebrate PRIDE.
Do you have specific inclusion practices and policies at your business? What are they?
Pernod-Ricard USA celebrates its diversity and is committed to it. With our CEO Ann Mukherjee at the helm, we have delved into topics of inclusivity and social justice like supporting the Black Lives Matter movement, Stop Asian Hate, addressing consent, and voting rights with our "Sex Responsibly" and "Vote First, Drink Second" ad campaigns along with our continued support for the LGBTQ+ community by supporting organizations such as GLAAD and the Trevor Project and our local support for PRIDE events across the country. Internally, our company has various ERGs (employee resource groups) that meet regularly to offer best practices for inclusivity, present relevant programming to our teams, and offer feedback directly to our leadership.
What does PRIDE Month mean to you?
PRIDE for me has always meant being comfortable in your own skin. Being able to freely be who you truly are is a gift, and when it's PRIDE, we get to celebrate that gift.
How do you support other LGBTQ+-owned brands/businesses? Why and how is that important to you?
My job with Pernod-Ricard gives me the opportunity to support quite a few LGBTQ+ businesses. With brands like Absolut, Malibu, and Jameson in our large portfolio, we get to engage with local LGBTQ+ bars, restaurants, and nightclubs to support our brands with events, tastings, trainings, and a happy hour or two; enjoying responsibly, of course.
How could allies and others best support LGBTQ+ businesses year-round, rather than just during PRIDE?
For allies, just come out and play! LGBTQ+ bars, restaurants, and nightclubs are 100-percent way more fun than straight bars. That's just science.