The Spirit Of Community With Cathy & Kara
Cathy Plourde and Kara Larson are the co-owners, founders and distillers at Rhode Island Spirits, home of Rhodium gins, vodkas, and liqueurs. They are also married and get to work together doing what they love —building community one sip at a time with New England's only LGBTQ Spirits brand, offering gluten-free, organic and kosher products!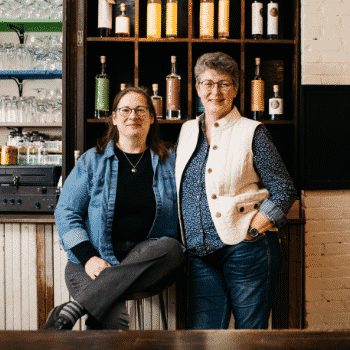 Left to right Cathy Plourde, Kara Larson
We were excited to talk with this ambitious duo about the importance of being backed by their local and LGBTQ+ communities and what PRIDE means to them.
How has the LGBTQ+ community (and the larger community overall) rallied to support you, and what has that meant for your business?
It's not unusual to be stopped on the street by a parent who tell us they love the products and have sent their queer kid (21+ of course!) a bottle of vodka or gin. They see supporting the Rhodium brand as a way to also show support to the LGBTQ+ people in their lives.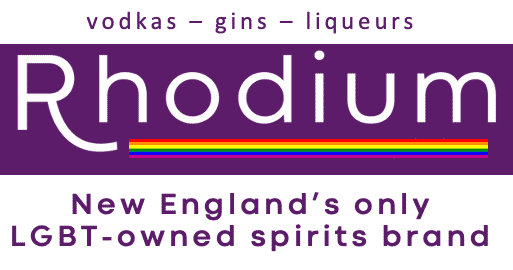 What does PRIDE Month mean to you?
We've got a special month set aside for better understanding of intersectionality and consciously noting how all genders and all races/ethnicities, and all LGBTQ+ people of differing abilities and class standings are under this rainbow.
PRIDE is a protest, an opportunity, and a celebration all wrapped together.
How would you describe your company's culture?
We have committed to make a space and a brand that welcomes everyone. That being said, Rhode Island Spirits distillery especially welcomes and hires LGBTQ+ and will continue to do so. We are people, not a quota, not a box-tick.
For more information, please reach out via Instagram @rispirits or www.rhodeislandspirits.com
Photo credit for portrait is Trevor Holden @trevorholdenphotography