Pride Is On The (Blue) Horizon
Union Square Hospitality Group has teamed up with Hendrick's Lunar Gin to celebrate PRIDE Month with the Blue Horizon, a specialty cocktail available throughout the month of June at their restaurants and bars. Created by Ray Allen Fritz, bartender at USHG's restaurant Blue Smoke, the Blue Horizon represents a brighter future with limitless possibilities. We talked with Ray about this creative cocktail, what makes it unique and how to enjoy it!
For each Blue Horizon sold, a portion of proceeds will be donated to the Ali Forney Center supporting LGBTQ youth.
Try the Blue Horizon at:
Anchovy Social • Blue Smoke • The Lounge at Intersect by Lexus • Gramercy Tavern • Maialino Mare (re-opening soon) • Marta • Porchlight • Union Square Cafe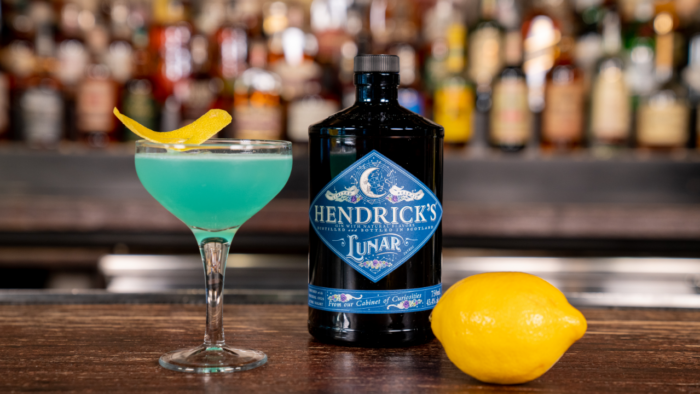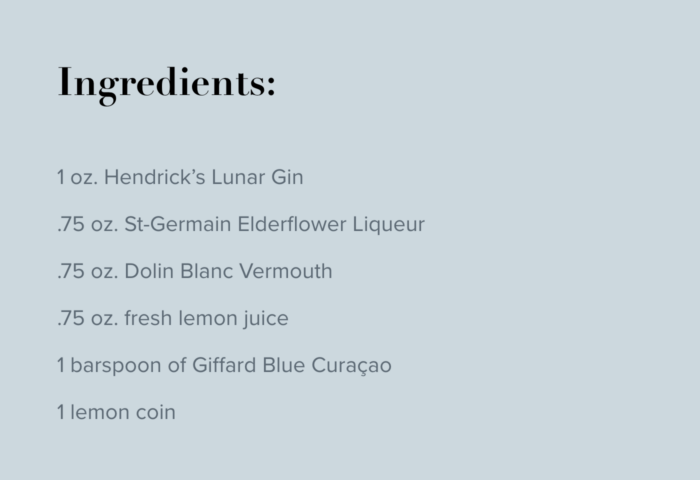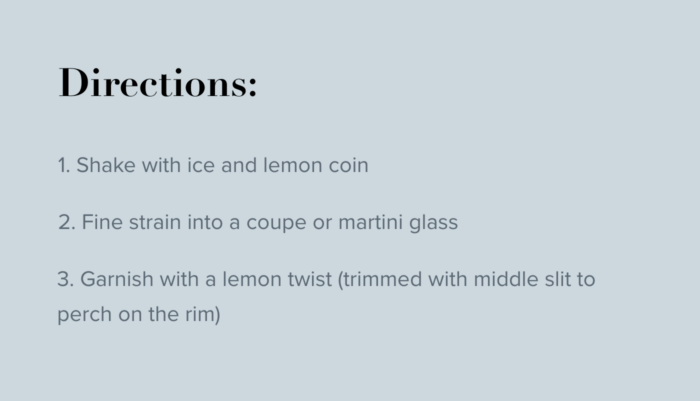 Tell us about the Blue Horizon.
Blue Horizon is inspired by the classic Corpse Reviver No. 2 cocktail, which is a favorite among gin enthusiasts and non-gin drinkers alike. The name Blue Horizon refers most notably to the vibrant blue color of the cocktail. It also celebrates the promise of a limitless horizon. Blue skies and horizons often are most brilliant after night and in the morning and, notably, after a storm. Rainbows appear most vibrant against these skies! It's about looking ahead to a brighter collective future. Horizons are where land meets sky, and the moon and sun often share the space simultaneously. After struggle, we look to a brighter future with limitless possibility.
Horizons are where land meets sky, and the moon and sun often share the space simultaneously. After struggle, we look to a brighter future with limitless possibility.
What makes this cocktail unique?
This cocktail's uniqueness lies in its bright, fresh, and complex ingredients and, of course, it's beautiful and unique blue color. USHG is excited to donate $1 in sales of every Blue Horizon cocktail sold to the Ali Forney Center. AFC is an amazing organization that protects LGBTQ+ youth against the harms of homelessness and empowers them with tools to navigate hardships, create a future, and live independently. It operates locally in NYC and has assisted thousands of LGBTQ+ youth in need. Hendrick's Gin has also graciously agreed to match our $1 donations!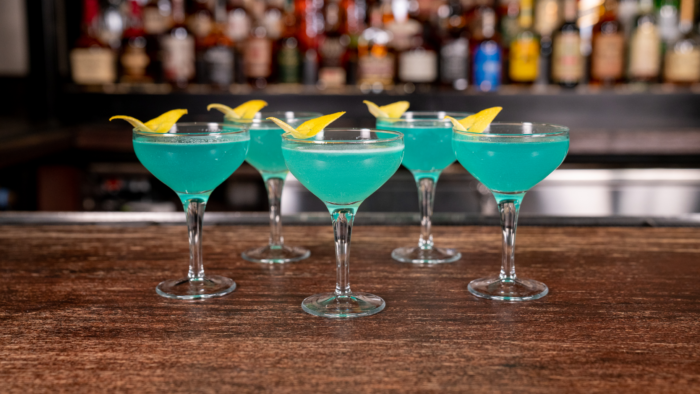 What is the key spirit/brand or ingredient used that makes this cocktail stand out? How is Hendrick's Lunar different than the original?
Hendrick's Lunar Gin is an exciting new expression of the now-classic Hendrick's Gin. This "moon inspired" gin appeals to a wide array of gin drinkers.
The flavor is subtle and soft, with spice notes, gentle florals and has a soft citrus finish which particularly plays well against the bright lemon citrus and floral notes of St. Germain within this cocktail.
Can you describe the cocktail's flavor profile and overall guest experience or presentation?
The Blue Horizon cocktail has very bright citrus flavors that are balanced against the florals of Hendrick's Lunar, the sweetness of St-Germain Elderflower liqueur, and the pop of orange from the Giffard Blue Curaçao. Tart and crisp upon first sip, it evens out with a sweet and refreshing finish. The addition of the lemon coin in the shaking of the cocktail adds oil from the lemon peel to highlight the citrus of notes of all the ingredients. It has a unique and bright blue hue with a pop of yellow from the perched lemon twist garnish. Guests who enjoy cocktails such as the Corpse Reviver No. 2, Cosmopolitan, Bee's Knees, and other classic citrus cocktails will enjoy this twist on a favorite.